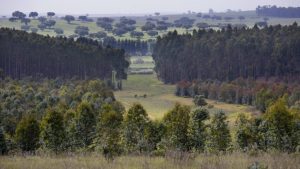 At a time when forests and the forestry sector are on the agenda and when ways of increasing the competitiveness of the sector are being discussed alongside the socio-economic development of the country in the context of a global circular economy, this mobilizing project brings a new perspective on integrated forest and fire management, based on scientific and technological knowledge.
The main principle of this mobilizing project is to contribute to the greater valorization of the Portuguese forest through the implementation of collaborative strategies for integrated forest and fire management. These strategies will give rise to new products and services, mostly supported by digital technologies, contributing to the reduction of fire risk and introducing a high degree of innovation with a view to improving the management and decision-making processes of forestry and energy companies, with positive impacts on the whole chain, in particular on their service providers and forest producers, with a great impact in the rural economy.
rePLANt will contribute to consolidating the national market in technologies and equipment for the forestry sector. This is an unprecedented effort to bring companies priority initiatives, expressed in the ForestWISE R&D Agenda.
The project brings together all ForestWISE members – forestry, energy companies and universities – which together represent all the diversity of the national forestry sector and also a large number of technology-based companies. This multidisciplinary consortium will implement 8 Collaborative Strategies, structured in industrial research activities of 3 large PPSs. Forest and fire management, Risk management and Circular economy and value chains.
may 7 2021