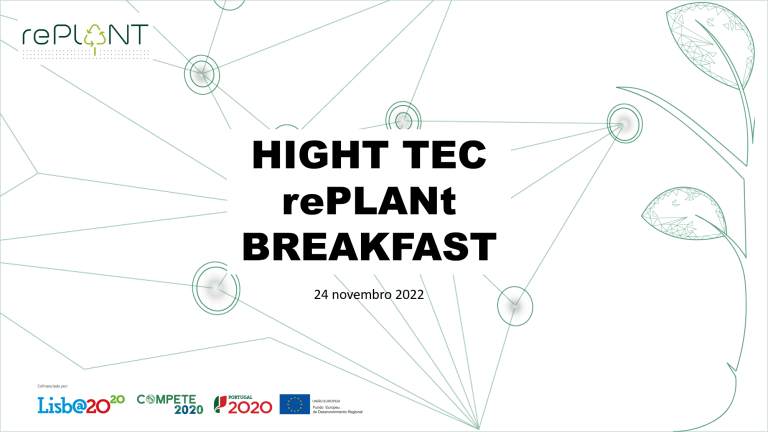 Presentation of the results of the new Land Use Map
Promoted by E-REDES and co-organized by ForestWISE, the High Tec rePLANt Breakfast, which took place in Lisbon at Leap Amoreiras, was intended to present to public entities, Government and SGIFR entities the technological innovations of this mobilizing project for the valorization and defense of the Portuguese forest.
Date: 24/11/2022; Leap Amoreiras, Lisboa

Presentation of the results of the new Land Use Map
In this webinar, Tesselo presented the results of the land cover map activity. With more than two years of information, the new map is updated to July 2022 and presents significant improvements compared to the initial map.
Date: 17/11/2022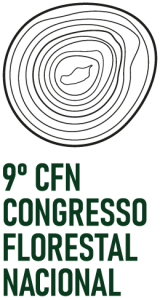 9th National Foresty Congress
This congress, organised by the Portuguese Society of Forest Sciences, hosts, on the 12 October, the rePLANt Symposium that will present the main results of the different project's work lines.
Date:

10 a 14/10/2022
See the programme here
(PT)
More information here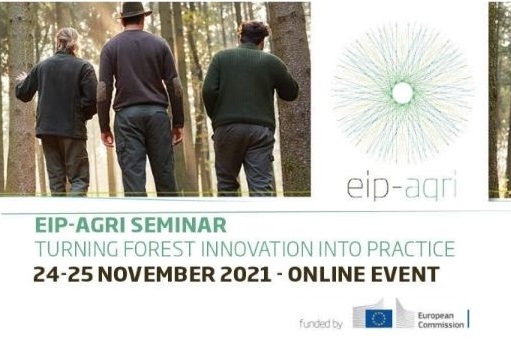 EIP – AGRI Seminar 'Turning forest innovation into practice"
rePLANt was presented at Breakout results thematic room 3, about Circular Bioeconomy.
Date: 2021 november 24/25
More information here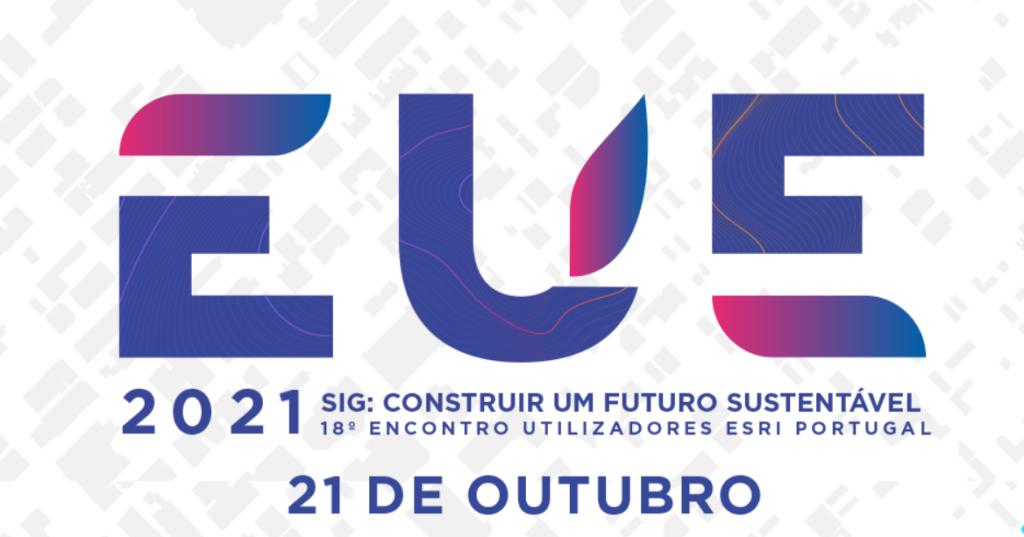 ESRI users meeting – Portugal 
rePLANt participated in this meeting, the biggest event about GIS in Portugal. In the session about decision support, Carlos Viegas from University of Coimbra and Rui Roda from whereness, rePLANt's partners, talked about parceiros do projeto, falaram sobre models and simulations of fire propagation.
Date: 2021 october 21
9,30 a.am.
See the programme (in portuguese)

Forest Automation Webinar
In this webinar, Alexandra Marques, Senior Investigator of ForestWISE, talked about forest automation and digitalization advances in Portugal.
Date: 2021 august 25
3,30 p. m.
See the programme  (in portuguese)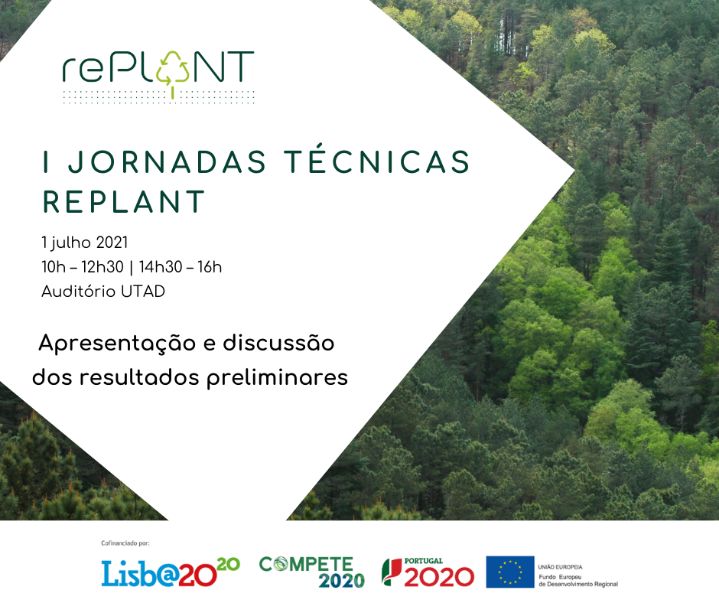 I Jornadas Técnicas rePLANt
Date: 2021 july 1
10 a.m. – 4 p.m.
See the programme here (in portuguese)
Download presentations (in portuguese):